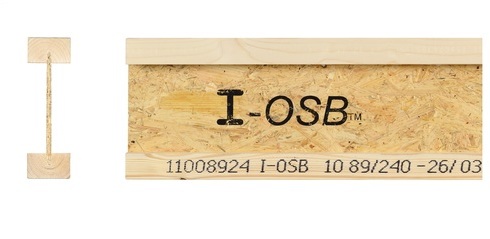 TM. Perfect solution for the construction of walls, roofs and ceilings in any building. Enables mounting air conditioning with recuperation and other distribution ducts without the need of suspended ceilings or skin walls.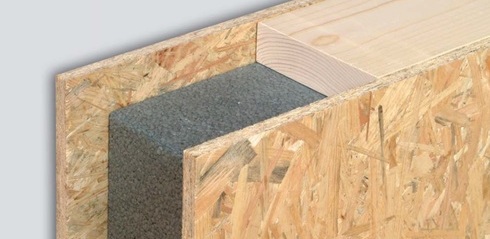 ® . Unique construction system for anybody who wants to see his house growing fast like a plant right in front of their eyes. Why would you build from spring to spring if the work can be done more quickly, for a good price, friendly to the environment and in a dry way?
European Technical Assessment ETA - 14/0311.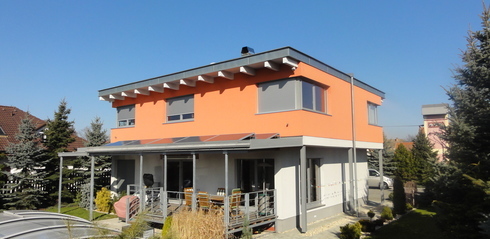 CZECH PAN: QUICK CONSTRUCTION WITH ECOLOGICAL CONSIDERATION

Do you want to build quickly while your house will look modern and be practical, energy-saving and complying with all standards? If so, then the CZECH PAN's website is the right place for you. CZECH PAN company provides K-KONTROL® universal sandwich system of dry construction and I-OSB™ glued wooden beams which are unique in the Czech Republic. We offer everything you need for the construction of walls, ceilings and roofs of family houses or blocks of flats, sports halls or shop buildings, lodging buildings, holiday resorts, cottages as well as factory buildings. Construction can be diffusion-closed or diffusion-opened. Besides standard formats and lengths, we also provide atypical products, both in K-KONTROL® system and in I-OSBTM wooden beam system.

CZECH PAN is the first choice for anybody who aims to build quickly, to live on their own or do business in their own place, for anybody who is environmentally conscious and needs to be sure that the construction meets all of their personal requirements as well as fulfills all legislative requirements. Also for anybody who wishes to avoid enormous payments for energy in the future.

News

30.01.2015

For our K-KONTROL panels were issued the European Technical Assessment ETA on the 2nd January 2015. On the base of this document we are able to deal the building system K-KONTROL into Europe Union market. The K-KONTROL panels made in compliance with ETA are marked CE.

18.02.2014

Have a look at photos from Wooden Constructions 2014 exhibition.

We introduced the following:

Production of our unique K-KONTROL sandwich system and I-OSB beams. Implementation of prefabricated wooden structures, low-energy and passive family houses, extensions, roofs and industrial buildings. New: D-TACK - a full-scale system of foils, sealing strips and other components, not only for your roof.

04.02.2014

News - Carpinus Family House With Minimum Operation Cost.

A ground floor building for a family of two or three. This house requires minimum investment and minimum operational cost.
www.czechpan.cz, 03.10.2023 07:09